LEOCH® wins the One Eaton Supplier Premier Award 2020
The award for supplier excellence was presented to LEOCH® during the Virtual Eaton Global SCM Supplier Conference.
LEOCH® is pleased to announce that our team was recently awarded a 2020 Supplier Premier Award from Eaton Corporation. The Eaton supplier excellence awards recognize those suppliers who Eaton considers the "best of the best". Suppliers who receive this award have met or exceeded specific criteria in the area of operational performance and have also demonstrated a high level of commitment to Eaton through innovation, growth and productivity.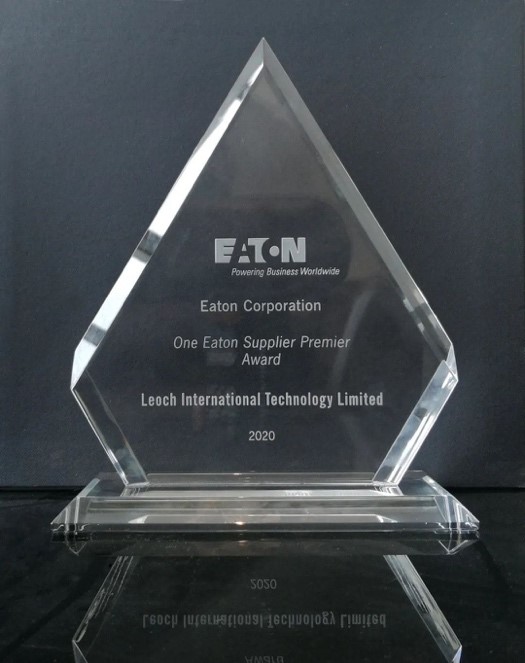 Each year, Eaton Corporation recognizes its best suppliers through its prestigious Supplier Premier Awards program. Of more than 35,000 direct suppliers, only 23 were named a Supplier Premier — of which LEOCH® was the only battery supplier. We would like to express our gratitude to Eaton Corporation for recognizing LEOCH® in the Supplier Premier Awards. We greatly appreciate our continued partnership, and look forward to working together for years to come!