Zen Jungle is a transformational retreat set in the rolling countryside of Devonshire, England.

It offers 7 and 14 day residential courses with accommodation in luxuriously appointed self catering lodges which have all the comforts of home – but with 40 acres of tranquility, five lakes and glorious views.
During their retreat guests attend a programme of events discussions and lectures which offer participants a new insight into their lives, a chance to reevaluate priorities and to learn to choose different responses to life's triggers. The goal is living life in the moment, free from anxiety.
Visitors can drink and dine in a stylish timber-built restaurant, and at the soon-to-open lakeside bar and grill.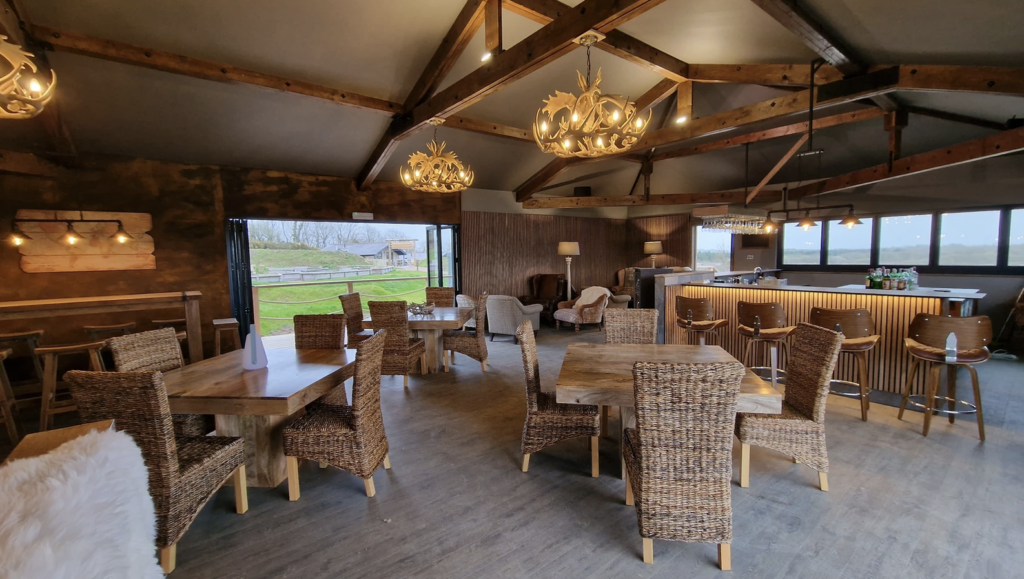 The retreat's accommodation is sumptuous and well provided with amenities.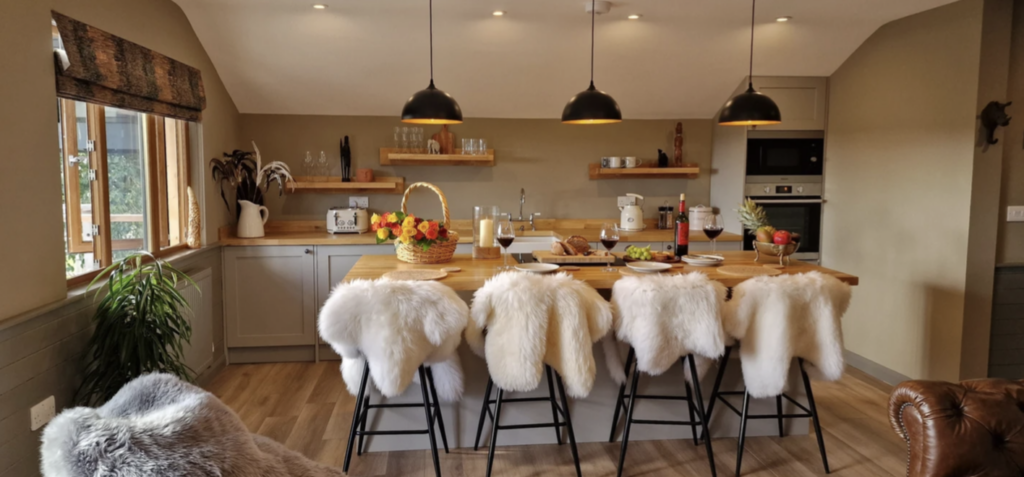 The forty-acre site has been extensively re-developed over the last two years and although parts of it have a connection to the electricity grid, access to power needed to be extended and upgraded to meet increased visitor demand. The projected cost of improving the network supply was high.
For those reasons, owner Jason Tyldesley decided to investigate the viability of a solar-based private power system. Ethically, he was already keen to provide the site with green energy for his guests to enjoy silent, worry-free power from the sun.
But how do you size a power utility which will provide a flawless service from day one?
Perfection through planning
Working with solar designers and installers Howetec, Jason produced a spreadsheet of projected power consumption for the accommodation and public areas with daily and monthly estimates. These calculations allow for a system design and build in which everyone can have confidence.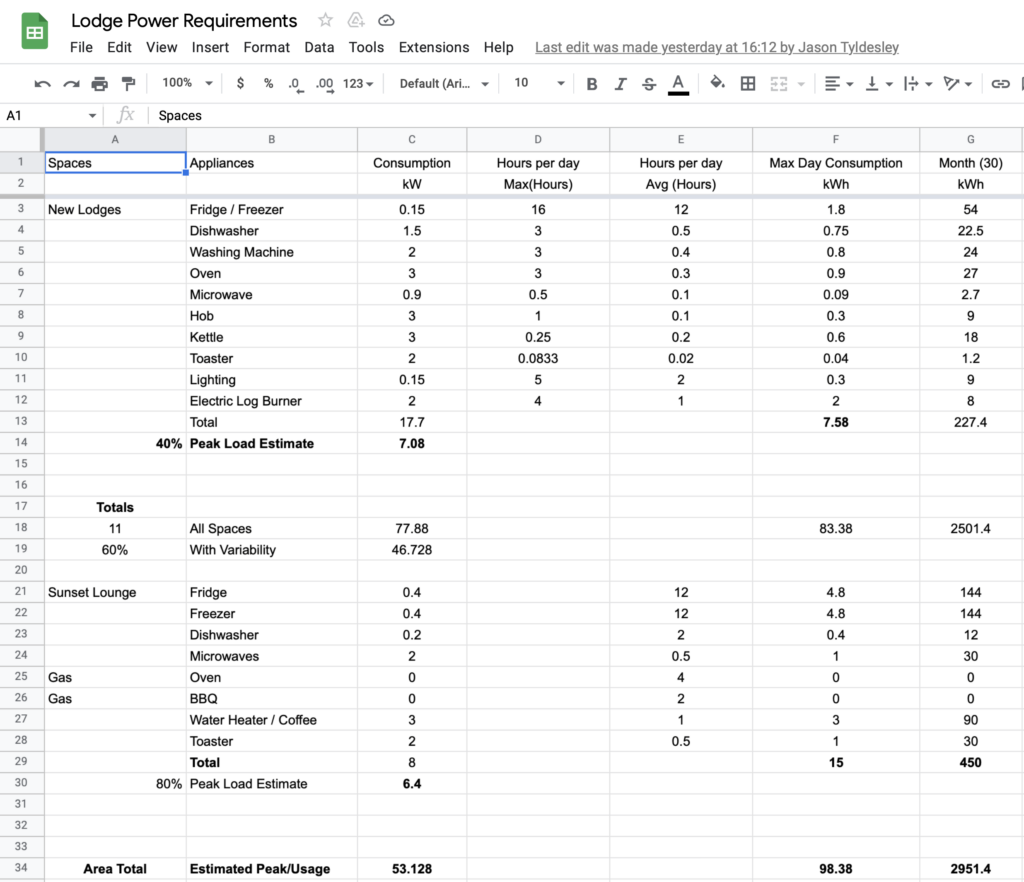 Using that data, Tom Howe and his colleagues at Howetec were able to produce a schematic for the planned installation, specifying devices which will meet the retreat's need today …and allow for future expansion.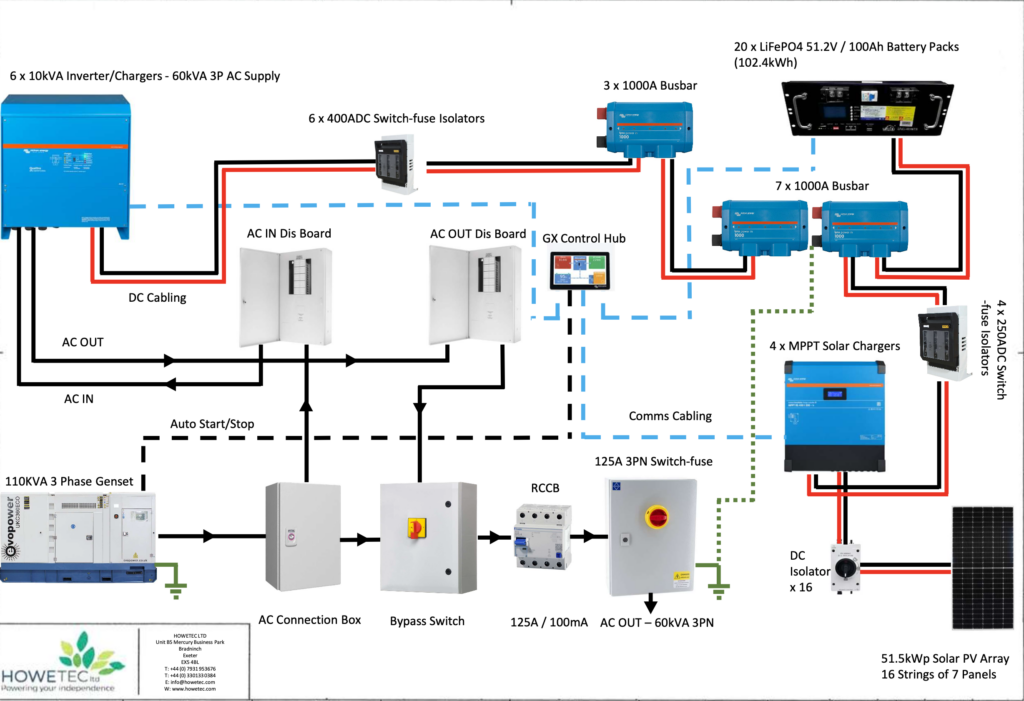 The scope of HOWETEC LTD works was to design, supply and install the solar and power supply to points of isolation for the electrical distribution to the site.
Speaking about this installation's challenges and successes, Howetec's Thomas Howe says:
A purpose built plant room was built and we designed a system to meet the budget and deliver the required performance, of 6 x Quattro 48/10000 Inverter/Chargers in a Three Phase configuration to provide up to 20kVA per phase coupled to 20 x Leoch LiFePO4 51.2V Battery packs giving a total of 102.4kWh of stored energy.
A DC coupled 51kWp ground mount Solar PV system feeds into 4 x SmartSolar MPPT RS 450/200 Solar Chargers providing the main source of generation with the addition of a 110kVA generator to provide back-up power to mitigate short periods higher demand and cover the periods of lower solar generation.

The system is electrically rated as 3P / 400V / 125A to accommodate any future increases in demand where potentially another bank of Quattro's could be added a long with additional storage, but as it stands the back-up generator can deliver this max rated power through the system if required.
The configuration also includes a changeover switch for bypassing the system in the event of system maintenance or in the unlikely event of a system failure where the generator would be able to power the loads directly.
From a technical standpoint covering the peak loading within budget was a point of long discussion….the initial design of using 6 x 15kVA Quattro's was changed to 10kVA Quattro's to suit budget constraints but having a large back-up generator and the possibility of expansion gave us consensus on the current design.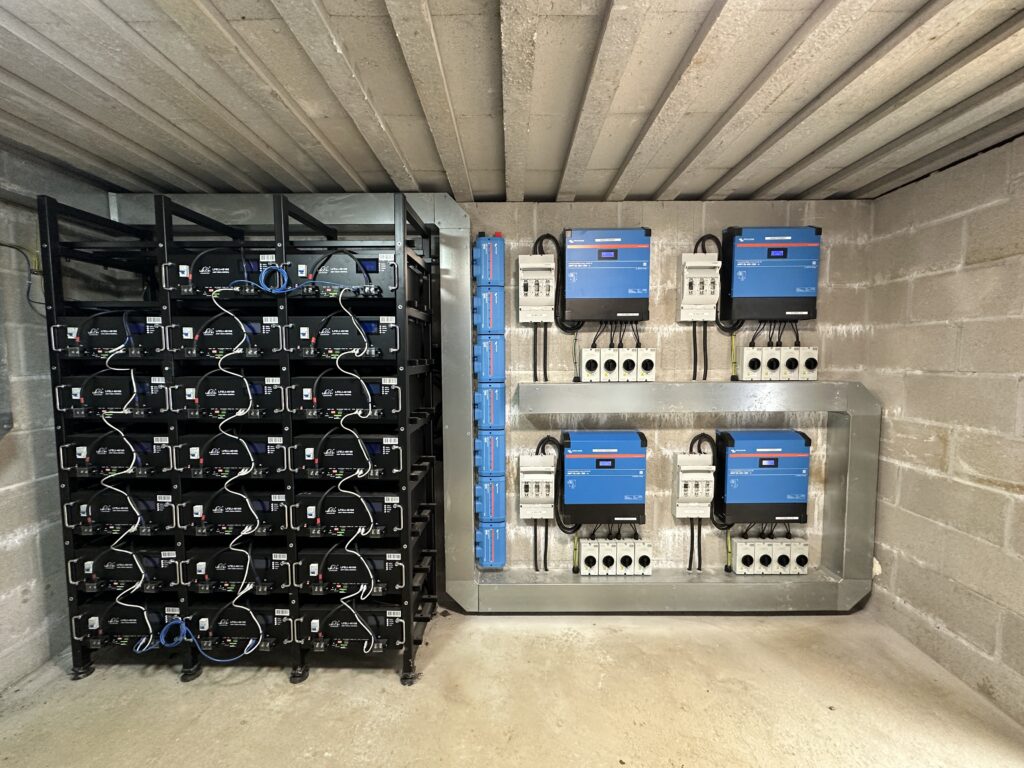 Director Thomas Howe has been installing autonomous energy systems all his working life in the Automotive and Marine industries with companies like Sunseeker. Launching Howetec almost five years ago, most of the company's work load is shore-based and mainly off-grid.
Extensive knowledge, tidy installations and an eye for detail have resulted in the bulk of their operations being business to business – as the contract installer of choice. Thomas sees a strong future in factory-built containerised systems for Hybrid power generation – which is a particular interest of his, as is consultancy work in systems design.
DC power distribution for this installation is made using 11 x Lynx Distributors which incorporate busbars with monitored fuses. Lynx distributors are modular allowing the busbars to be extended – observing the 1000A current limit – resulting in professional-looking control rooms
What is the inspiration behind Zen Jungle?
As a successful businessman with financial security Jason Tyldesley felt he ought to be happy – but wasn't. Disappointed by that 'disconnect' he began his own journey of discovery. His learning over the following years provided him with the calm he had been searching for. In order to help others, he organised his knowledge first into a book, and now he provides his teaching in person through the many experiential activities organised at the retreat.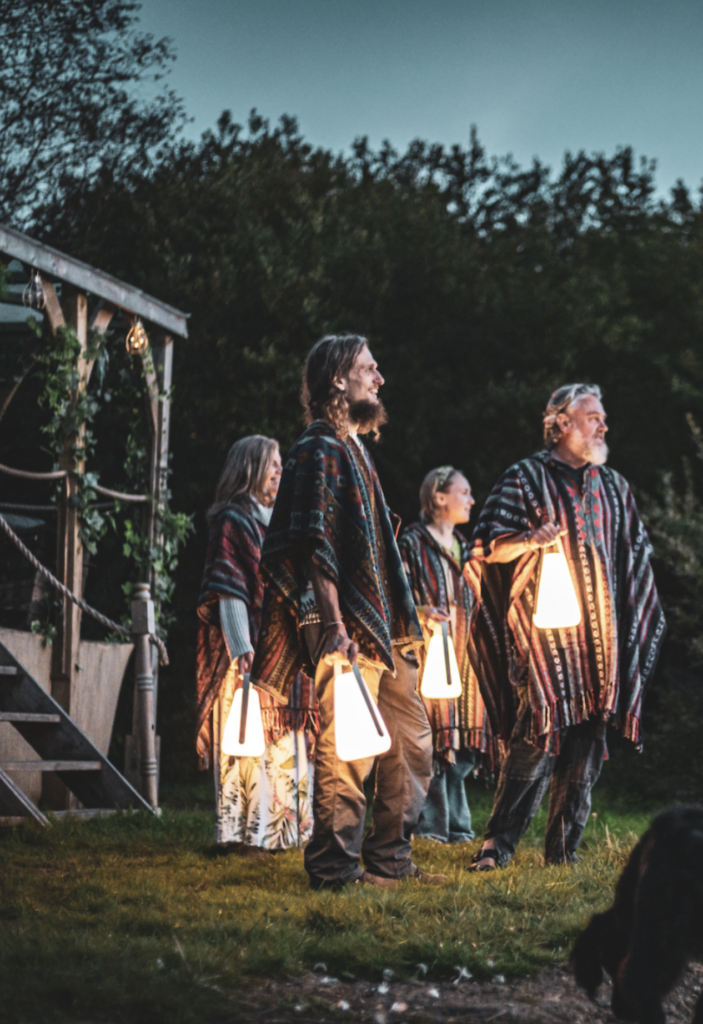 Originator Jason Tyldesley (right)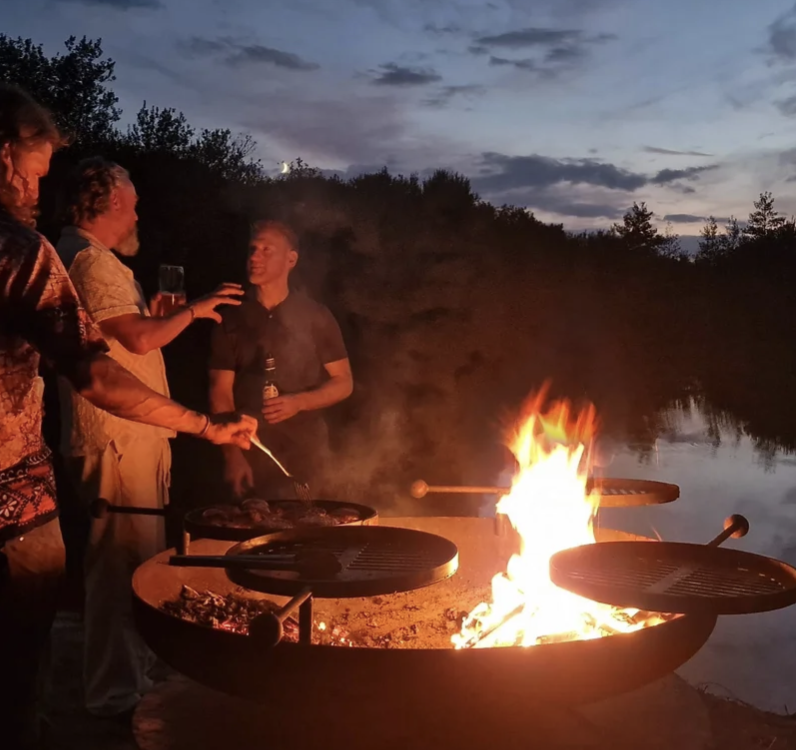 If you like what you hear about Zen Jungle but can't get there in person, Jason's courses are available in distance learning and virtual coaching formats.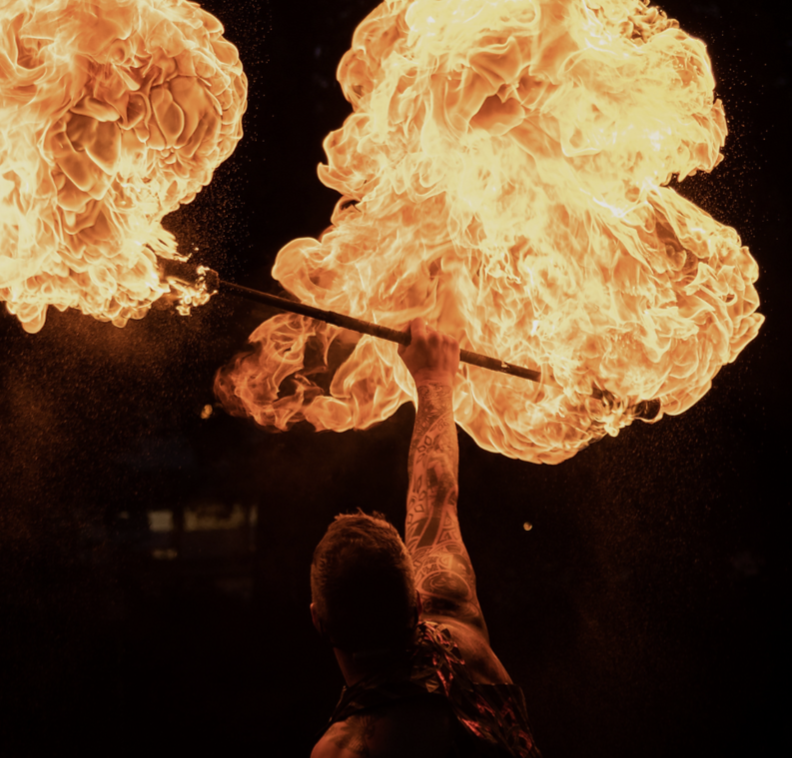 Note: This article is reprinted from the website victron energy " A journey of discovery with luxurious accommodation powered by the sun "