Banner enters the Chinese market
Banner obtains LEOCH as its licensing partner for expansion in China
As part of its "Agenda 2030" strategy, the Banner Group is taking another significant step towards growth through major expansion of its presence in China, one of the world's largest sales markets. This move is to be achieved by means of a licensing agreement with the battery manufacturer LEOCH, which foresees the joint pursuit of innovative applications for new sales areas in the national market.
Leonding/Shenzen, 2023. As the Banner Group's Commercial CEO, Andreas Bawart, explains, "In accordance with our Agenda 2030, which envisages the acquisition of new markets in Asia and the Americas, as well as cooperation with partners outside Europe and an opening up to new technologies, we wish to establish a prominent position in one of the world's largest sales markets for starter and electrical system batteries. We have now found the ideal partner for this objective in China and therefore the time is ripe for market growth." To date, Banner has had a presence in the domestic Chinese market solely through individual customers.
LEOCH is a producer with both a leading position in the Chinese battery market and an international reputation. The company sells its products in over a hundred countries around the globe and has annual sales revenues of over USD 1.75 billion. In future it will now manufacture certain premium products in China under the Banner word-image-brand and offer them on the domestic market. Andreas Bawart, "Our licensing partner will produce and sell a selection of its premium products, which meet top quality standards, under our Banner name and thus enable us to significantly expand awareness of our brand in China."
Customer proximity
In line with its Agenda 2030, amongst other targets, the Banner Group is seeking cooperation with partners outside Europe. Accordingly, the LEOCH owner and chairman, Dr. Dong Li, sees the new licensing partnership as follows, "As a result of its long-term business activities as an original equipment manufacturer, Banner already has an excellent reputation in Asia. In addition, the Banner brand possesses an attractive image and its products are both powerful and of high quality. This corresponds exactly with our philosophy, because just like Banner, we at LEOCH also set very high standards with regard to product quality and innovativeness. These shared values also open up new opportunities for us to expand our teamwork in other product and application areas and we look forward with great anticipation to a successful cooperation."
As Andreas Bawart concludes, "We wish to play an active role in shaping the steadily growing demand in China for batteries for a range of differing areas of application. Like our licence partner LEOCH, I am convinced that together we will take numerous steps towards a successful future."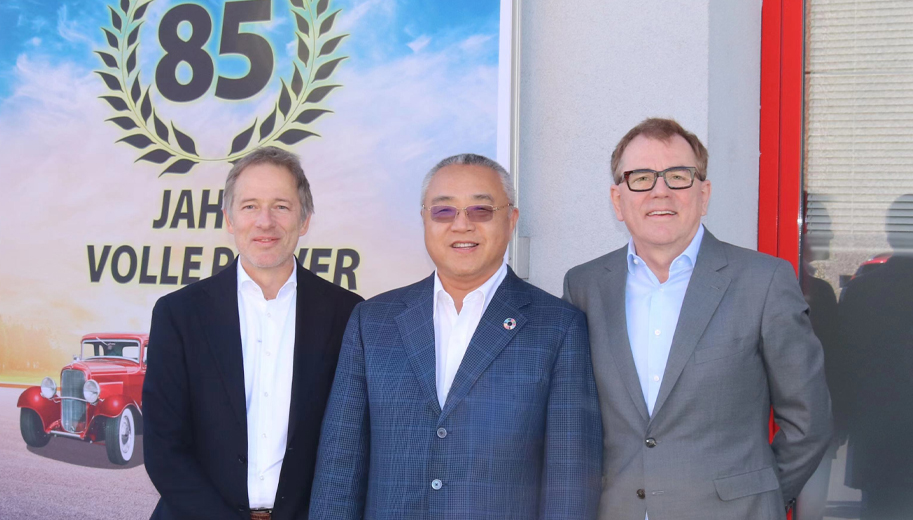 Captions:
Photo 1: Thomas Bawart, Dr. Dong Li and Andreas Bawart during a visit to Banner headquarters in Leonding.
Banner at a glance

Two operative business units, Automotive and Energy Solutions, constitute the cornerstones of the Banner Group, which has been producing batteries for all types of vehicles since 1937. The Automotive business unit has an extensive product portfolio, which includes starter, vehicle electrical system and leisure batteries for both the original equipment (OE) and aftermarket (IAM) sectors. As a rule, these products are developed and manufactured at the group headquarters and production plant in Leonding (Austria). Conversely, the Energy Solutions business unit, which is located in Thalheim near Wels (Austria), specialises in the further development of products for the traction, semitraction and standby segments. The family-owned group, which is headed by Andreas Bawart and Thomas Bawart, employs an 805-strong workforce across Europe. In thirteen European countries, dealer support is provided by the group's own sales companies, while in over 70 other countries in Europe, Africa and Asia, products are sold through direct importers. Future-oriented technology and outstanding quality underline the international reputation of the flagship products with "buffalo power" and this also characterises the Banner logo.